O'Reilly Painting Inc.
O'Reilly Painting Inc. - Commercial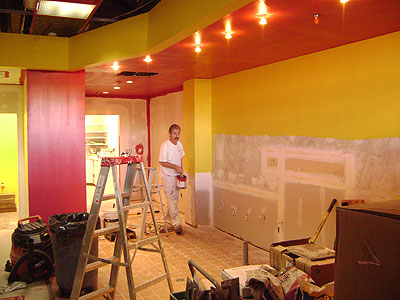 Keeping up your office or building both interior and exterior is a key pice in putting you best foot foward for your business. A fresh coat of paint done with the quality craftmanship of O'Reilly Painting Inc. can bring new life to your space.
O'Reilly Painting Inc. has been bring quality painting solutions to Waterloo, Kitchener and all of Waterloo Region with over 35 years experience with the following services:
Interior
Exterior
Roller and brush work
Spray paint for various applications
Install wallcoverings
Staining exterior decks
Woodwork
Railings
Stripes
Accent decorating
Major plaster repairs
Small drywall repair
Safety and Traning
O'Reilly Painting Inc. is fully insured
Certified in: WSIB, Skyjack, Fall Arrest and Working At Heights.
We are also experienced with Zoom Boom and Scissor Lift.
Some of our clients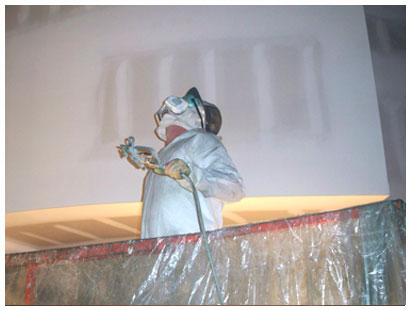 Jack Astors Bar & Grill, Kiwi Newton, Van Del Construction, Fusion Homes, Interior Store Display, Tara View Homes, Ewis Enterprises, Hudson Bay Company (Zellers, Home Outfitters, The Bay) Williams Coffee Pub, Southworks Mall, Northern Orca Construction, Sterling Shoes, Shoe Warehouse, Ellis Don, Stahle Construction, Korgroup, St. Louis Bar and Grill .
Contact Information
Please contact us for whatever your painting needs.
FREE ESTIMATES!
O'Reilly Painting
Phone: (519)501-1430
Call or text us today!
Testimonials
On behalf of Emmanuel Lutheran Church , I would like to thank you for your time and effrot spent with your help in painting the new section in the church basement.
Rodney Jantzi, Executive Director on behalf of Emmanuel Lutheran Church, Petersburg